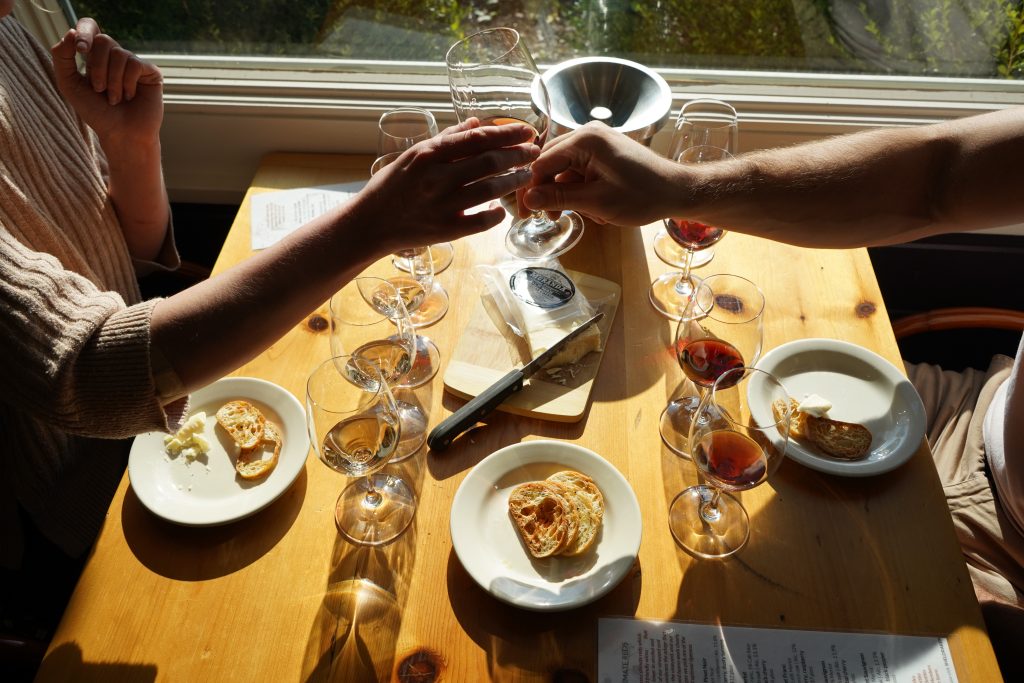 The Tasting Room is open!
Daily from 11:00-5:00 pm
Enjoy seated wine tastings, wine by-the-bottle, glass, or half-glass, and local snacks

Please note: ride-sharing companies do not operate regularly in our area. If you are dropped off, please have a pick-up already scheduled. Dogs are welcome outdoors on leash. We kindly ask that you pick up after your pet.
Seated Wine Tastings:
Walk-ins are welcome; reservations are encouraged, due to limited indoor seating
Daily, from 11:00-4:30 pm
For groups up to 6 people
Choose from 6 pre-selected tasting flights upon arrival
$12 per person per flight
Book via Tock or by calling the Tasting Room at 607-532-9401
Families with children are welcome, but children must stay with and be supervised by their parents at all times.
We are unable to accommodate groups of more than 6 people; please do not make multiple reservations for the same time
We are unable to accommodate buses and limousines
We reserve the right to turn away groups without a reservation, visibly intoxicated guests, and those disturbing the environment or safety of our other guests